Sweetzerland passion and excellence
From our truffles and pralines to our silky smooth chocolate bars, Sweetzerland's organic certified artisanal chocolate is synonymous with sustainable luxury. Rooted in Swiss traditions and handcrafted by our passionate and skilled chocolatiers, each of our creations is finished to perfection at our atelier in Geneva and delivers a uniquely decadent experience for even the most discerning connoisseurs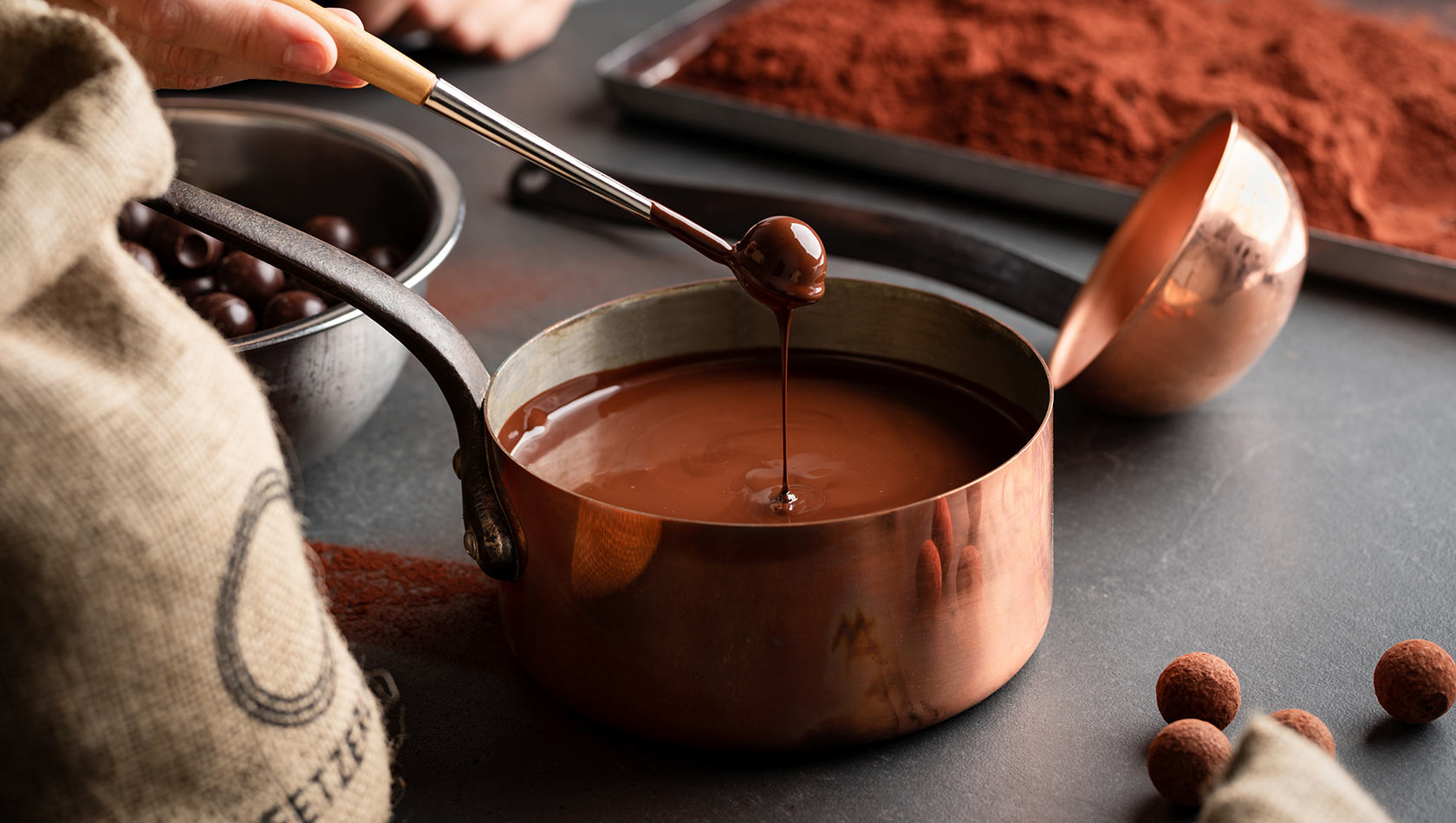 Ethically and locally sourced ingredients
Our carefully sourced natural ingredients reflect our commitment to delivering the very best quality. Using only the finest Grand Cru Cocoa, we bring chocolate lovers the iconic flavours and aromas of Ecuador, Bolivia, Venezuela, Madagascar, Cameroun and Java, where cocoa beans have been cultivated for generations.

We are proud of our partnership with Max Felchlin AG in Ibach, in the Canton of Schwyz, a renowned producer of bean-to-bar creations who is committed to sustainability and fair trade. With careful consideration of the origin of our variety of beans, we entrusted Felchlin with the creation of three couvertures exclusive to Sweetzerland, helping us to support eco-friendly farming and lead the way in sustainable chocolate production from cacao planting to the finished product.

In a nod to our heritage, we support local wherever possible, sourcing Swiss milk and salt crystals from the Alps, aronia berries from Montherod and many other unique ingredients from Switzerland. Always striving to deliver the highest quality and most unique chocolate experience, our truly delicious creations are crafted with select ingredients from our Italian neighbors – hazelnuts from Piedmont, pistachios and almonds from Sicily.

Our commitment to ethical sourcing extends through the value chain and we only partner with those dedicated to fair processing. We nurture close connections with the local community and use energy-efficient production processes to minimise our carbon footprint.

At every stage of the manufacturing and packaging process, we avoid food waste and deliberately prioritise the use of recycled or recyclable materials – even our carrier bags are made of 100% FSC paper, which is harvested and produced responsibly.

Certified Organic

Our sustainable production process has been recognized with an organic certification from Bio Inspecta, cementing our status as pioneers in the organic luxury chocolate segment. Committed to creating artisanal chocolate that is not only full of flavour but packed with health benefits too, our creations are free from preservatives and use only the freshest, highest quality natural ingredients. Our carefully sourced products support a sustainable supply chain at every step of the manufacturing process. As industry trailblazers, we are setting the standard for premium organic chocolate that combines the best of nature with the best flavour and aesthetic.




Crafted with care by our Master Chocolatier

Fascinated by the complexity and magic of a 'simple' chocolate bar, our Master Chocolatier Elena brings her dedicated flair and unique sensibility to every creation. Guided by her commitment to environmental preservation and desire to inspire others, Elena is truly invested in every aspect of the bean-to-bar process. Effortlessly blending flavours and textures, each one of her heavenly confections tells a story and delivers a moment of pure bliss.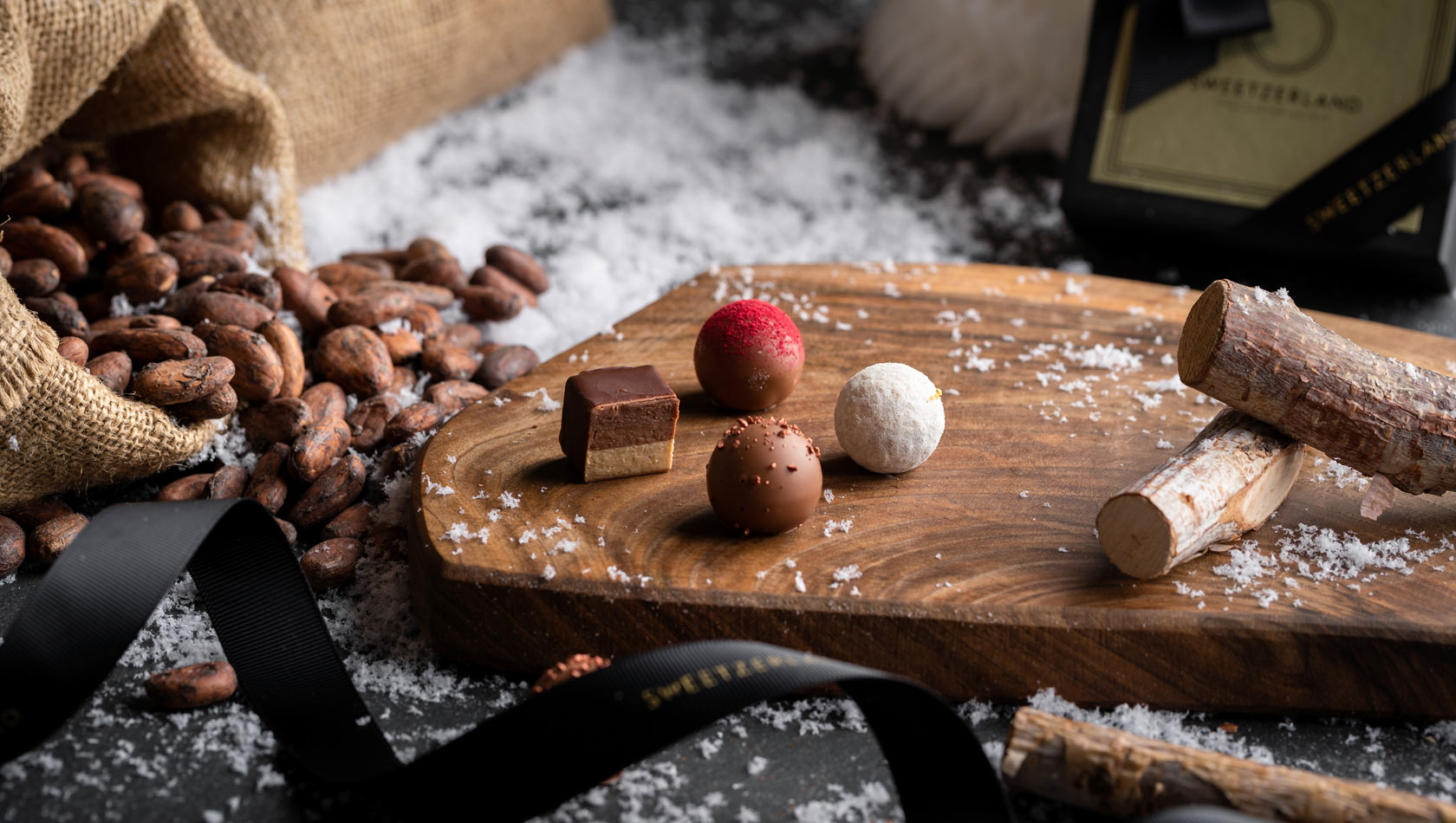 A Unique Experience

Made with love, each bite of our exquisite artisanal chocolate creations is a gift to the senses. Experience true pleasure and discover the best of Switzerland with our selection of carefully curated seasonal creations, sublime truffle boxes, candied fruits, chocolate bars and more.